I am loving the opportunity to be part of the ESO Beta. It's fun exploring the game, and even creating new characters. The openness of the character creation was one of my favorite parts of the Elder Scrolls (TES) games, and I'm glad to see that for the most part, that has carried over to creating a character for ESO (Elder Scrolls Online).
When you start a new character, you'll discover that several of the character attributes are on a slider. Each time I start a new character, I go through each item on each slider to choose what I want. So in an effort to save your time, as well as mine in the future, here is a photo of each effect on the Body Markings slider. Some effects are on front and backand some are full body. I tried to show the main markings for each one, although it's always worth taking a look to see, there might be an extra scar on the leg or more markings on the back that can't be shown in one picture.

Each photo will be with the Body Marking Slider moving one to the right. The first position, which I managed to delete the image of, is plain with no markings.
Position 1)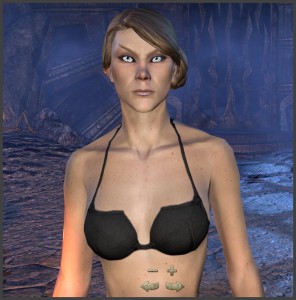 Position 2) Scars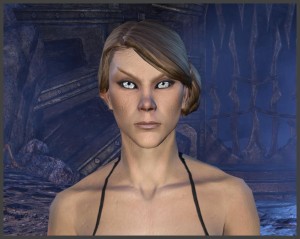 Position 3)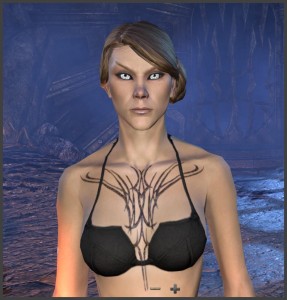 Position 4)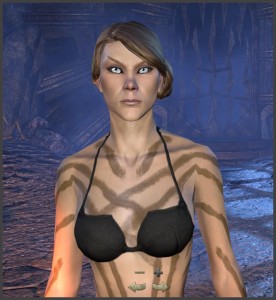 Position 5)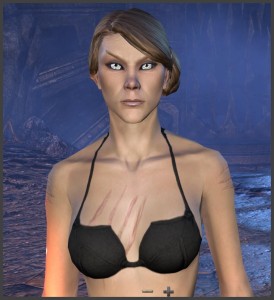 Position 6)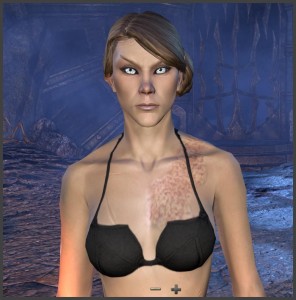 Position 7)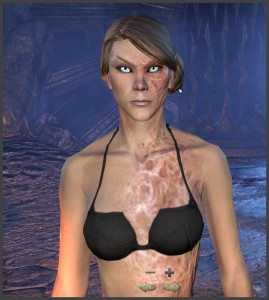 Position 8)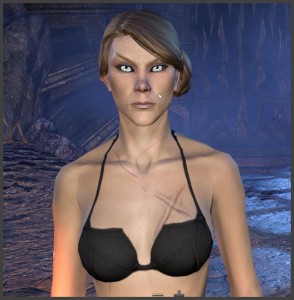 Position 9)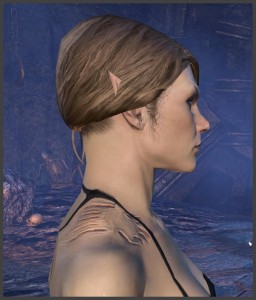 Position 10)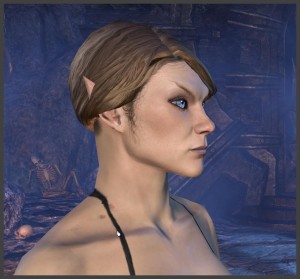 Position 11)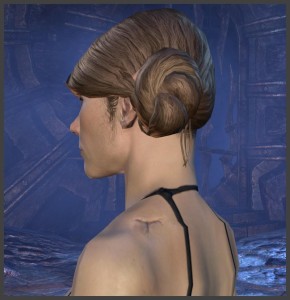 Position 12)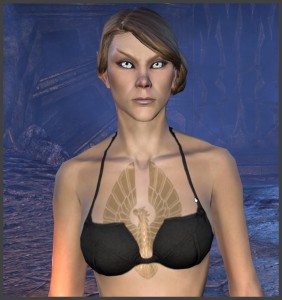 Position 13)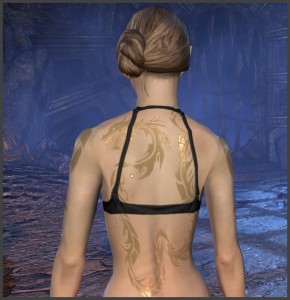 Position 14)
Position 15)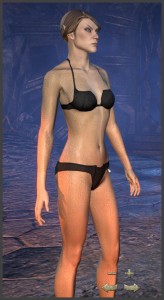 Position 16)
Position 17)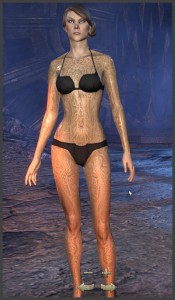 Position 18)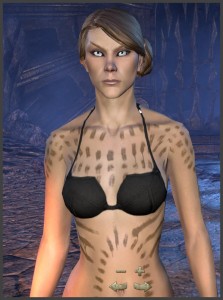 Position 19)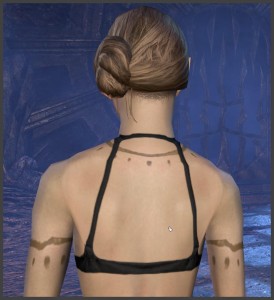 Position 20)
Position 21)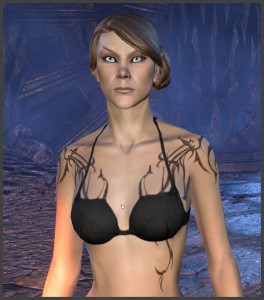 Position 22)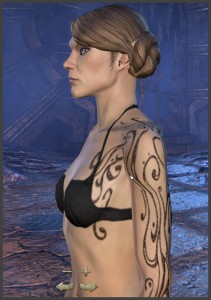 Position 23)